The worst airlines of 2014
Well according to airlinesinform.com the worst airlines in 2014 have been revealed and its quite possible that you haven't heard of any them – yet. The ratings website scores feedback from users and we're quite confident (here at EntreHub) that they have hit the mark because we have flown on some of those listed and have to say – "wouldn't fly again"
So who are the worst in the world? Take a look at who you would probably want to avoid!
Allegiant Air – based in Las Vegas Nevada this airline isn't popular amongst the gambling public – chances are you'll gamble with your bags, on time arrivals and departures!

Silver Airways: A regional service based out of Florida has been branded and rebranded, gone into and out of bankruptcy

Aviatrans K: It might be a little unfair to see this airline on the list given its operating environment in the Ukraine is less than ideal – but then again so are its inflight meals, flight attendants and that pesky thing called arriving at your destination on time!

Tigerair Australia: This airline loses bags, takes a dim view of people who are pregnant and disabled, have been in and out of financial problems and has an on time record that a one legged and one winged albatross could probably beat – prices are cheap not cheap enough that you have to buy more clothes when your bags get lost

CAA Compagnie Africaine D'Aviation: this African based airline has a safety record issue – lets face it. While there has been only one fatal accident the fact pilots have a problem with over shooting runways – well, lets leave it there. Lost bags, food that resembles a cats unfancy feast and oh yeah, banned from flying around the European Union.

Sunwing Airlines: This Canadian based airline probably cracks the list because it's a discount carrier and those flying out, even though they are paying next to nothing, still complain about lost bags, bad service and bad food – um, what do you expect?

Air Mediterranee: The French had to make the list at some point but it was a surprise to see this chartered airline on the list – but then again, we were confused when we thought we saw someone saying they flew the jump seats as a passenger on cargo flights complaining about the bad service – dude, it's a jump seat on a plane that was probably flying goats you goose.

Hewa Bora Airways: We're beginning to think you might as well just walk or drive a car across Africa because in comes another Congolese based airline that you may not want to fly unless you have a parachute. That must be why the national airline of the Democratic Republic of the Congo was bought out.

African Express Airways: Enough said, like we said, we're walking in Africa next time we're there! This Kenya based airline might be short haul but judging by the age of the fleet we suspect they date back to the formation of the great rift valley

Aviastar: Our only Asia based airline is Aviastar in Indonesia. It may be a little unfair to see a largely turbo prop airline on the list but given Indonesia's track record there are questions over the age of many fleets.
Whats the baddest airline you have ever travelled on?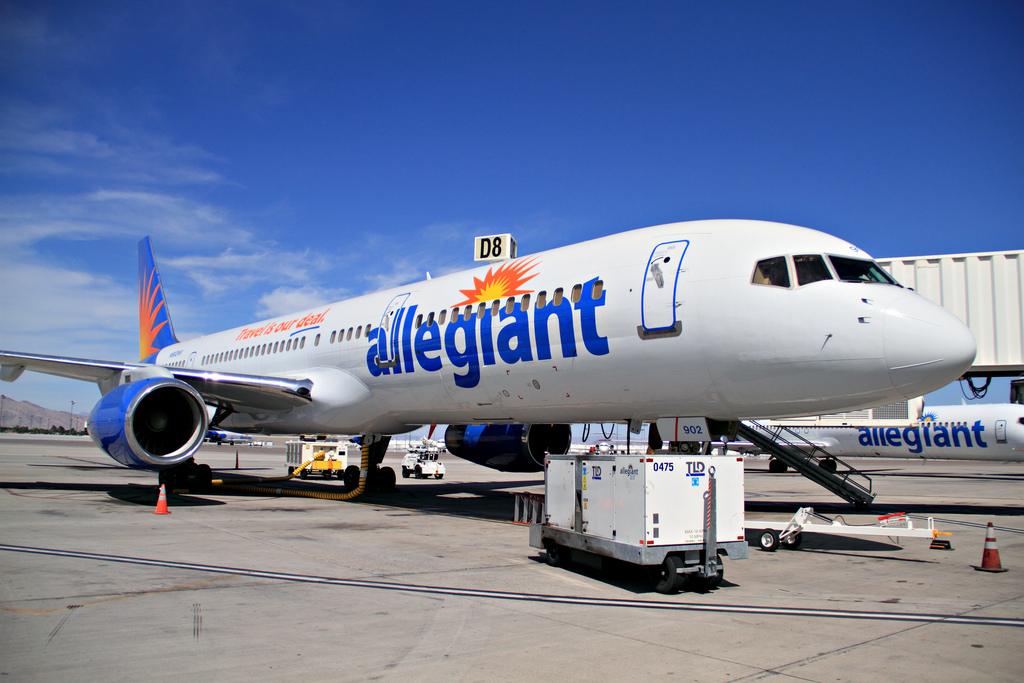 #1 Allegiant Air
Get your sick bags ready!
#2 Silver Airways
We aren't sure why this little regional airline in the USA beat out Aeroflot this year
#3 Aviatrans
This Ukrainian based airline is a warzoner
#4 Tiger Airways Australia
Tigers don't fly right?
#5 CAA Compagnie Africaine DAviation
You may want to consider walking across Africa ... unless you have a parachute?
#6 Sunwing
People who fly budget airlines should know what to expect right?
#7 Air Mediterranee
Its a charter airline so only people who book the whole plane are complaining? whats up with that?
#8 Hewa Boar Airways
And another national airline bites the dust! Still made the list but no longer around - and you wonder why!!
#9 African Express Airways
A fleet older than the Great Rift Valley? Don't eat the food!
#10 Aviastar
Indonesian based airline - enough said really.